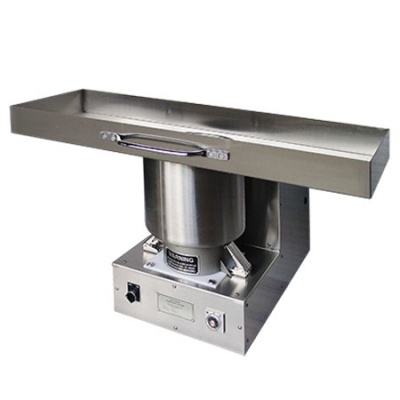 ECP-200: Electric Cremains Processor
Fast. Efficient. Quiet.
Quiet and dust-proof
Fully automatic
Integrated limit switch prevents operation if the lid is not in place.
Two swivel blades pulverize more efficiently and avoid jamming
Dependable and long-lasting operation
Sealed bearings keep the machine running smoothly 
One year warranty
Consistent Processing In Less Than 30 Seconds

Matthews ECP-200 is the most advanced processor on the market, with a processing time averaging 30 seconds. It's the perfect accessory to any crematory.

Processed Remains Quality

The ECP-200 reduces cremated remains to a fine sand-like consistency, after just 30 seconds of processing.

Optional VPS-1

The Ventless Processing Station is the perfect complement to the ECP-200. The VPS-1 allows crematories to process cremated remains efficiently, by recovering dust when transferring remains.

Have an ECP-200 brochure delivered to your Inbox