PROVEN PROCESS
Medical establishments often generate at least 10 different waste streams – including "red-bag" biohazardous waste, sharps containers, blood, and bodily fluids, to name a few. Thermal combustion or incineration is the most efficient way to safely dispose of medical waste. Most of these come with highly specific regulatory requirements, with mandatory compliance documentation.  Incineration provides complete sanitation to reduce the spread of disease and cross-contamination.
GLOBAL LEADER IN INCINERATION TECHNOLOGY
Matthews Environmental is a global leader within the combustion and incineration industry with manufacturing facilities in the United Kingdom, Europe, and the United States. Our equipment has become the brand of choice for the World Health Organization. 
Matthews offers a wide range of incinerators designed to handle the disposal of bulk and batch loads of medical waste.  Moreover, our incineration experts can create a custom design for an institution's disposal needs. 
Browse Our Waste Incineration Systems
Browse our broad-range of waste incinerators designed for performance and high-environmental standards.
LEARN MORE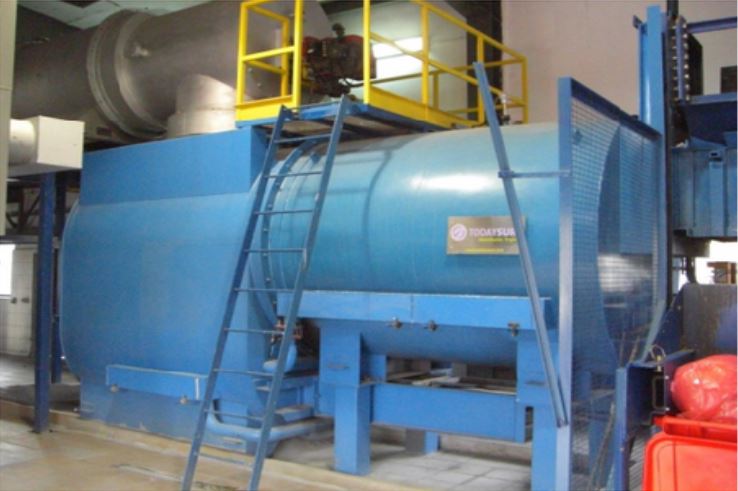 COVID-19 PANDEMIC
The worldwide issue of medical waste disposal has become even more critical with the onset of the Coronavirus pandemic of 2019.  Proper disposal of PPE has become a crucial part of controlling the spread of the virus. 
We offer mobile and emergency containerized incinerators that are available for rapid deployment to support the sudden increase in demand due to the COVID pandemic or other emergency response events.
If you would like more information on COVID-19 medical waste solutions, please complete our Emergency Incinerator request, and one of our incineration experts will respond as soon as possible.