Matthews Environmental and Horizon Cremation Bring Inspired Possibilities to New Cannock-Chase Crematorium in the UK
The MES team was commissioned by Horizon Cremation to design, manufacture and install state-of-the-art cremation systems at their new crematorium.  The new Cannock Chase crematorium is an expansive 12-acre facility located in Heath Hayes, Cannock, United Kingdom.  
 Success Despite COVID Challenges

Any project of this size would be challenging, but complications due to the COVID-19 pandemic made things even more so. Despite the added challenges, from travel to supply procurement, the MES team worked tirelessly to ensure the success of this project. Stephen Byfield of Horizon Cremation stated, "everyone has shown a positive 'can do' attitude ever since we acquired the site, the process of securing planning permission was faultless and the construction and fit-out phase itself has been remarkably smooth given that it took place during the Covid pandemic."  
The Matthews Environmental team partnered with Horizon Cremation in the UK to bring a new level of Inspired Possibilities to cremation families in central Britain.  The new crematorium offers a range of innovative capabilities, cementing the places of both Matthews and Horizon as leaders in the cremation space.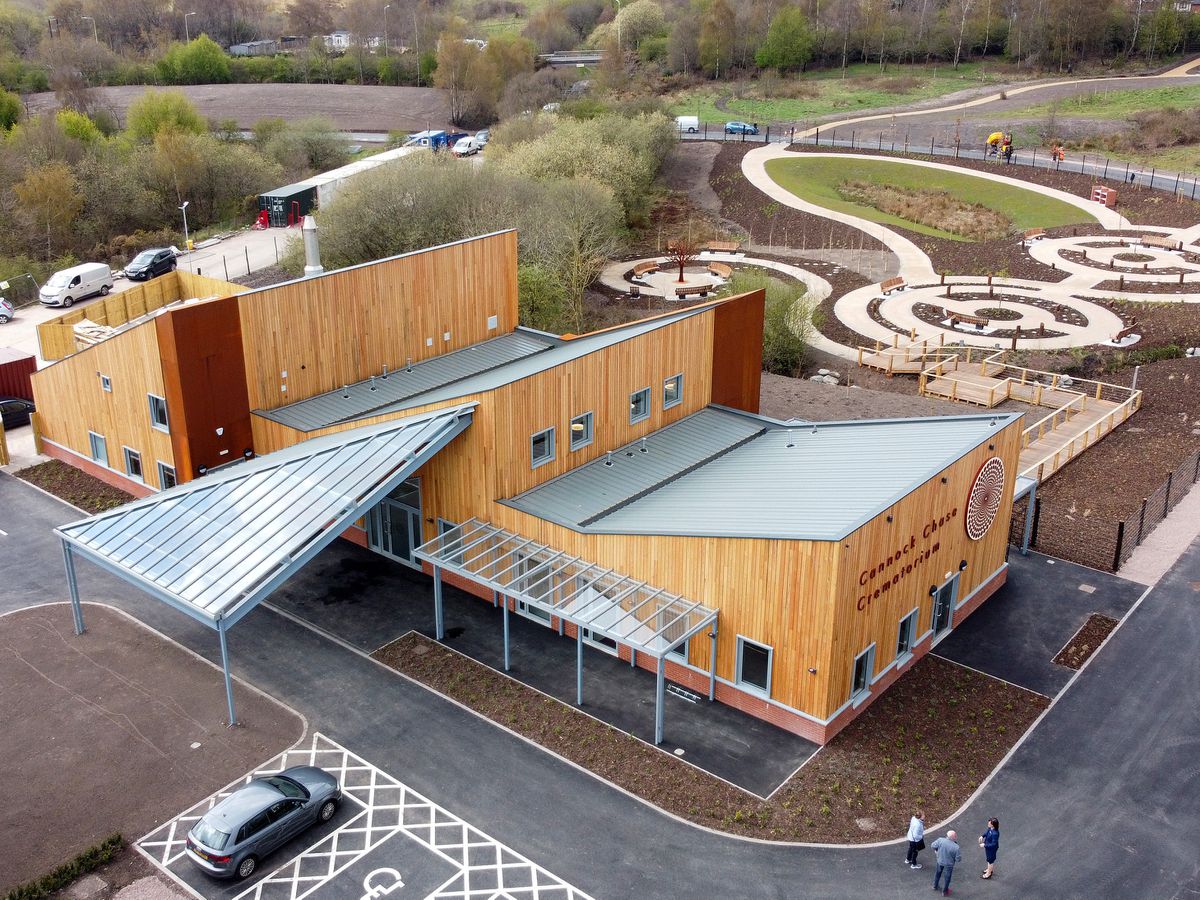 State of the Art Cremation Technology
The MES team built and installed a bespoke cremation system with the capacity to accommodate the projected volume of the new facility, plus substantial allowance for future growth. The installation also included a custom abatement system to ensure that emissions abide by the most stringent environmental standards. Designed to minimize its carbon footprint, this crematorium is also equipped with solar panels and heat exchangers to reduce energy usage substantially. 
Byfield continued to express his gratitude to the Matthews' team stating, "you should feel proud of what we have collectively built and happy in the knowledge that we have all helped improve the experience for thousands of mourners in and around Cannock in the years to come."
 While COVID-19 brought unprecedented headwinds to the project and the community, it did not stop the MES team from delivering on the Matthews vision of Inspired Possibilities.