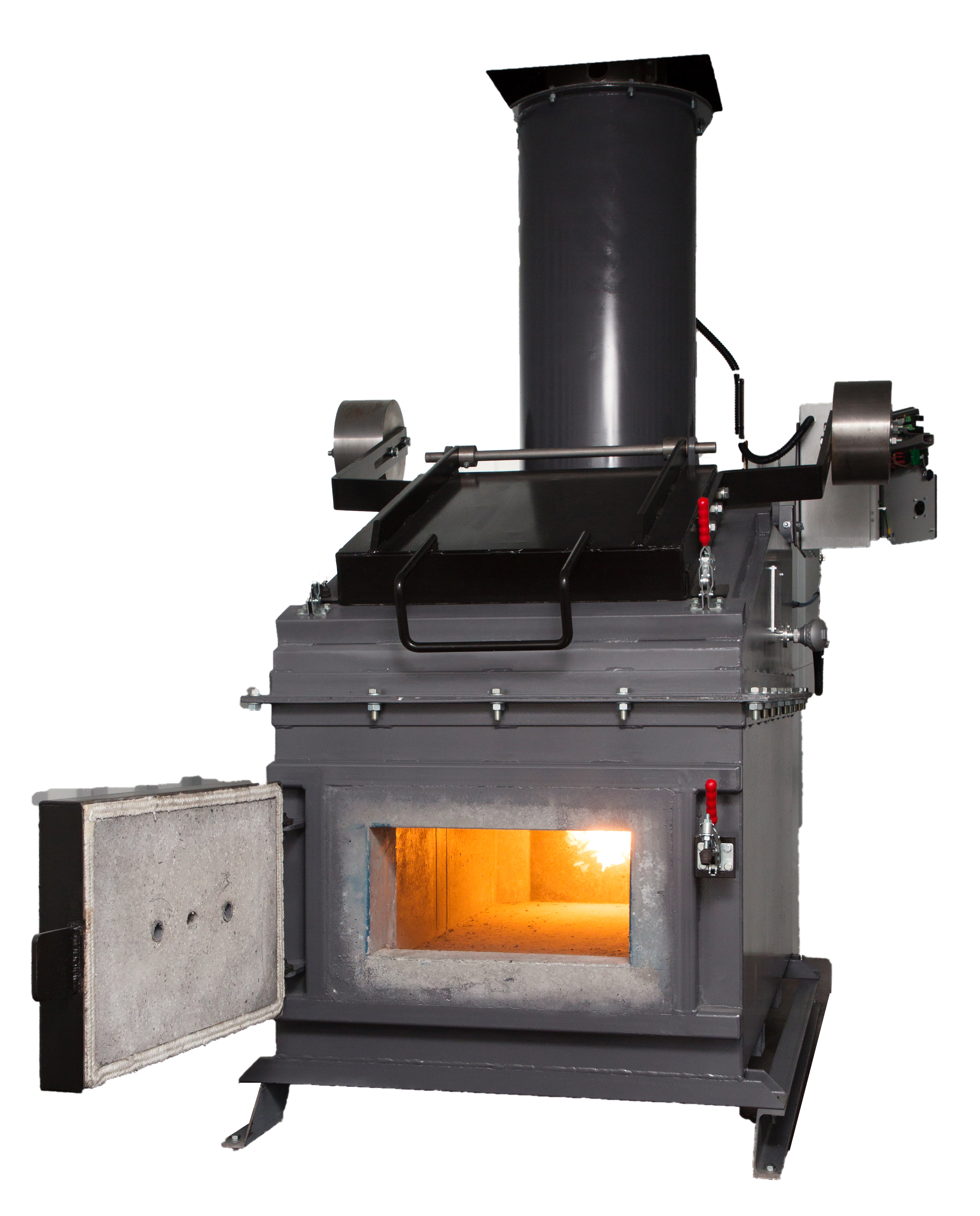 Allburn 3: Waste Incinerator
Engineered to traditional Matthews Environmental Solutions standards Allburn 1 represents our cost-conscious range of incinerators designed for those locations and circumstances where price is equally as important as performance.  
With a vertical loading door and available in three chamber sizes, these units are best suited to lower volumes of waste where operating space may be limited.
With a reinforced steel shell and robust cast refractory lining, these units are built to last.  Operation and maintenance of the unit is simple and non-technical. Waste is loaded through the vertical loading door and ignited utilizing the primary ignition burner.
FEATURES
Counterbalanced large profile vertical loading door for simple unobstructed loading of a range of wastes
Large raking door and ash collection tray for efficient raking and collection of ash
Suitable for positioning indoors or outdoors. If indoors the incinerator must be positioned a minimum of 300mm from walls and 1000mm from windows and vents
Can be specified as a containerized unit including fuel tank and electrical generator, supplied fully commissioned for immediate start up on deliver