HOTTEST SERVICE TEAM
IN CREMATION!
With more than 5,000 installations on 7 continents, no one can match Matthews resources, training, or commitment to the cremation industry. Have your crematory equipment serviced by the global industry leader for world-class safety, reliability, and performance.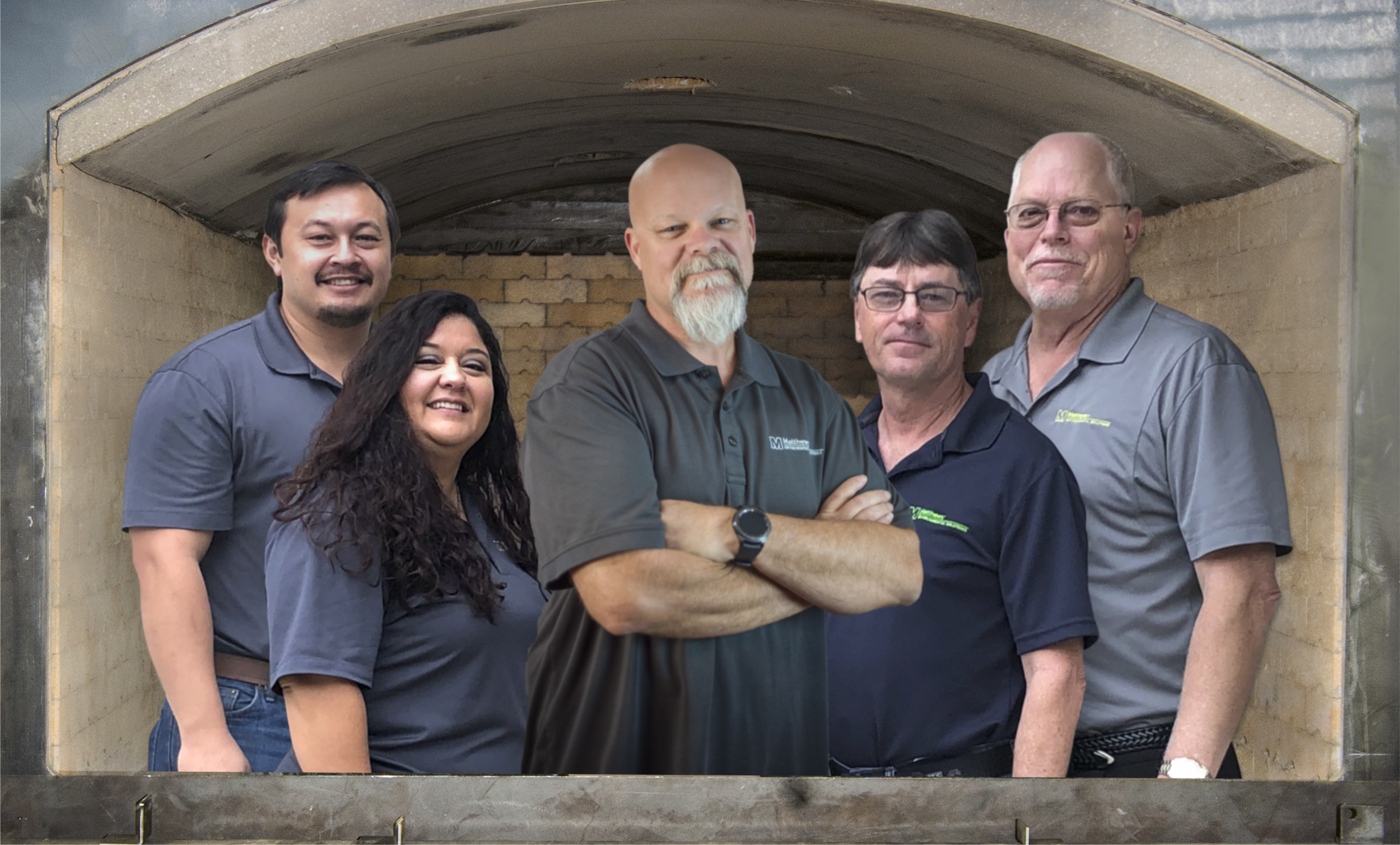 More than 30 people strong, with more than 400 combined
years of experience – we're the only team that can fix your high-tech Matthews crematorthe same way it was built.
LOCK IN YOUR SERVICE GUARANTEE TODAY!
WE DON'T LIKE TO BRAG.... BUT SEE WHAT OUR CLIENTS SAY.
 "Overall I am thrilled with the Matthews processor. It's quiet, efficient, and processes cremains very well. I like being able to adjust as needed for the time of process. The F/T machine did not have that capability. I believe the processor separates cremains from metal much better than the F/T machine does." 
Rick Childs
Park Lawn Funeral Homes
"Very impressed with the techs ability to problem solve our issues and coordinate solutions to help fix our machine and answer any future concerns with our crematory. Thanks again, Ted"
"The AMP has made a big difference in our operation.  It's cleaner and quieter than anything we've used before, and our metal recovery has been huge.  We donate all our metal proceeds to the Shriners Hospital for Children in our community, and the donation this year should be more than double what it was last year.  
Dave Drysdale
Ivy Hill Cemetery and Crematory
"I'd be honored to have any/all of them perform any maintenance or repairs in the future. Can't say enough good things about them.  They each get 11 out of 10 stars in my book."
"Jimmy and Michael were our [service] techs, they were great. Explained the entire process, answered all of our questions, and included us in every step to gain an understanding of our new equipment. I highly recommend not only Matthews but the techs as well. They really did a phenomenal job!"
"Solomon Sklon was very helpful in scheduling and understood our timeline. Solomon ensured we had what we needed at all times. Our technician Matt's knowledge and understanding of the PPII Plus is incredible. Every time Matt has been on site he is always very friendly. We look forward to his visits and the insight he brings with him."
8 REGIONAL SERVICE HUBS
More service regions. More Time on your job. Less downtime.
BIGGER TEAM FOR BETTER SERVICE
With 30 technicians and counting, we have the largest service team in the cremation industry.
UNPARALLELED EXPERIENCE
Over 400 combined years of Service Knowledge & Experience. LEADING THE WAY & THE INDUSTRY
Matthews is redefining the future of cremation.
We offer a powerful partnership that gives you access to our global resources and leverages our engineering talent. With over 75 years of experience and 5,000 installations in over 50 countries, we are the most trusted name in cremation technologies and services. Count on Matthews to help you build your business for both today's challenges and tomorrow's opportunities.