Helping to clean up the drugs trade in Latin America
Although this is the very first incinerator of its type in the region – especially a mobile configuration – INGREBAS has informed us that they are fully confident that they will be commissioning further equipment from us in the near future to perform similar hazardous waste destruction services for other municipalities.

The Surefire® incinerator was designed and engineered in our workshops and was then specially adapted as an easy-to-transport mobile unit so that it can adopt a much-needed roving role to match our client's diverse needs in the destruction of this hazardous waste.

Our client in Latin America is Incineración General de Basura y Residuos SPA (we call them INGEBRAS). They are located in La Serena, which is in the North of Chile and this hugely popular and successful Matthews incinerator is now ready to fulfill its vital role in helping to effectively, efficiently, and environmentally responsibly destroy the huge quantities of narcotics, drugs, and expired medications.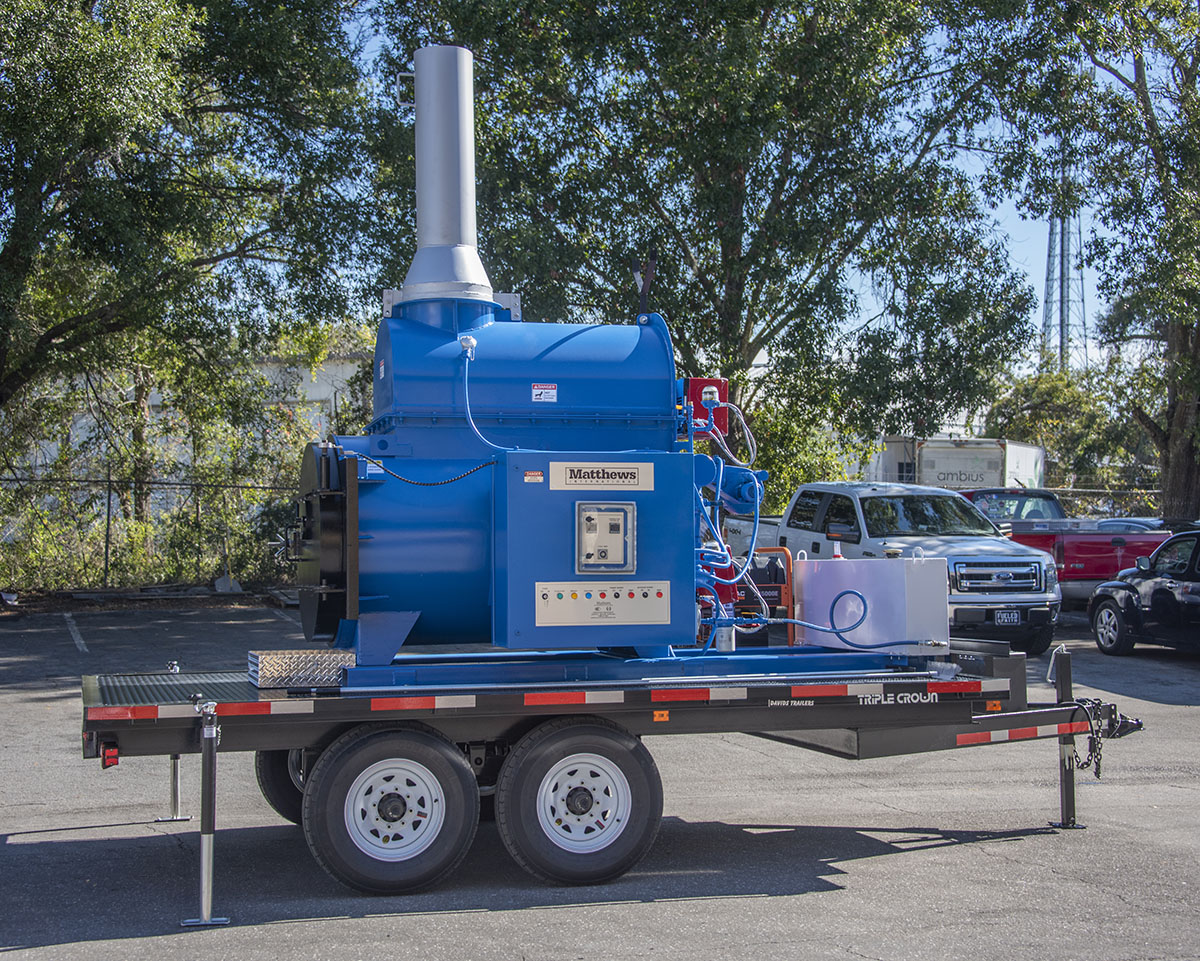 Our latest mobile hazardous waste incinerator goes into action.  Matthews Environmental Solutions' waste incineration technology is in constant demand across the entire world and is specified to provide the widest range of incineration and cremation tasks you can imagine. This latest mobile incinerator, however, that has recently been shipped and commissioned in the Northern region of Chile, has been chosen for the destruction of a very specific range of what can only be described as hazardous waste material – namely narcotics, drugs, and expired medications.

The Surefire® 50 incinerator, one of our most in-demand and most versatile models from within our world-renowned Surefire® range, was manufactured at our Apopka, Florida workshops in the USA to match the specific requirements of our customer.