RECONDITIONED BIO CREMATION
SYSTEM
Reconditioned unit price: $199,999 with a full 1-year warranty.
High-pressure, high-temperature system delivers 3-4 hour cremation times for most cases.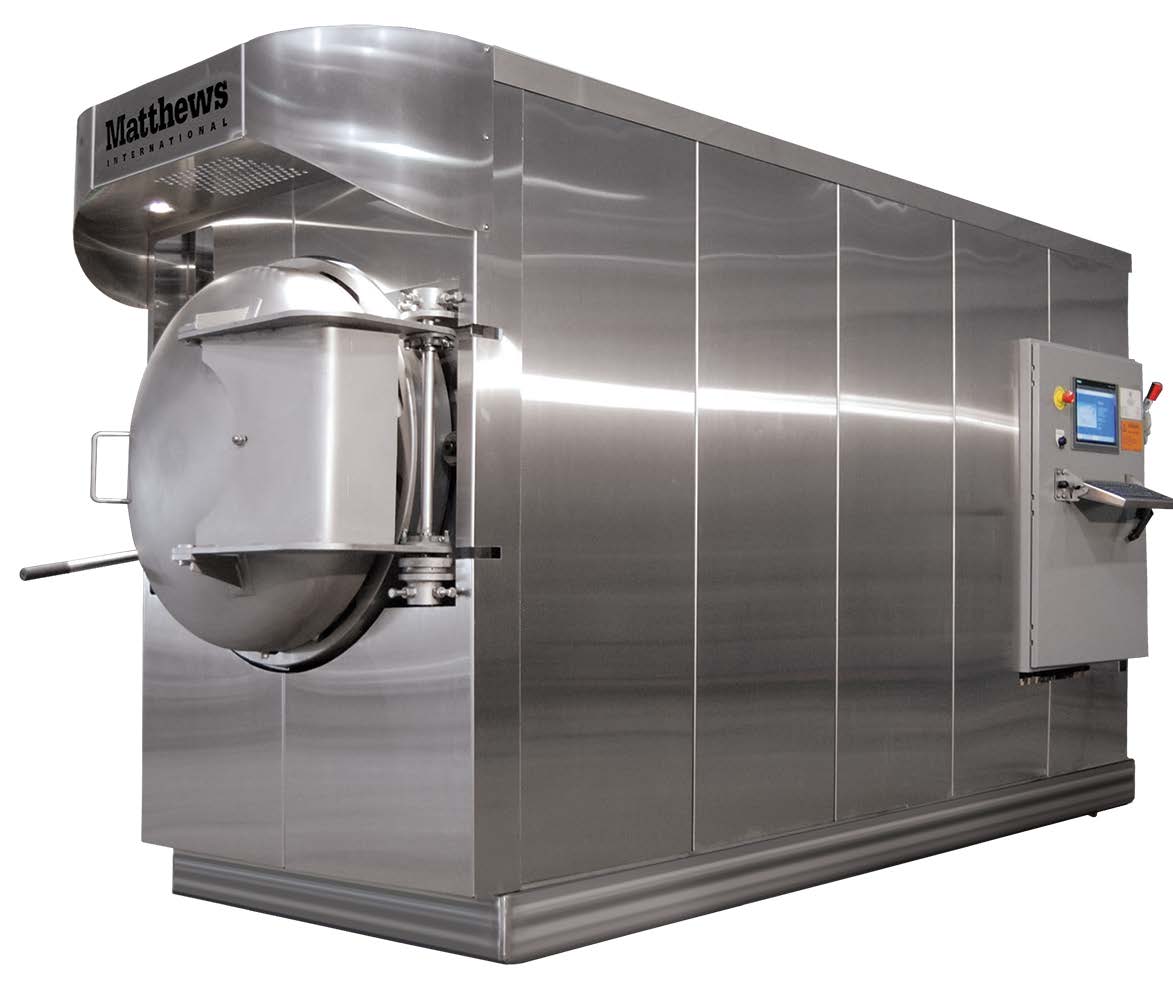 EXCEPTION EQUIPMENT AT EXCEPTIONAL SAVINGS
Take advantage of this outstanding opportunity and embrace the greenest cremation solution available today. Bio Cremation (Alkaline Hydrolysis) uses a water-based process to deliver a 75% reduction in CO2 and 94% reduction in air emissions.
 Complete, Reconditioned Bio Cremation System (400lbs capacity)
ASME Sect 8, Div 1 Rated Pressure Vessel

UL/CUL Approved Controls

Load cells for weighing content automatically

Automated Cycle Progression with manual override

Redundancy process pump for emergency backup support

Oversize heating & cooling coils for a faster cycle

Outer Stainless Steel shroud
REDUCE YOUR ENVIRONMENTAL FOOTPRINT
Compared to a typical, flame-based crematory, this Bio Cremation system produces big reductions in environmental impacts:
Co2 and equivalents - Down 75%

Particulates (soot, ash, etc) - Down 94.1%

Fossil Fuel Consumed - Down 91.4%

Hydrogen Chloride emissions  - Down 100%

Mercury emissions - Down 100%
TAKE ADVANTAGE OF THIS OPPORTUNITY