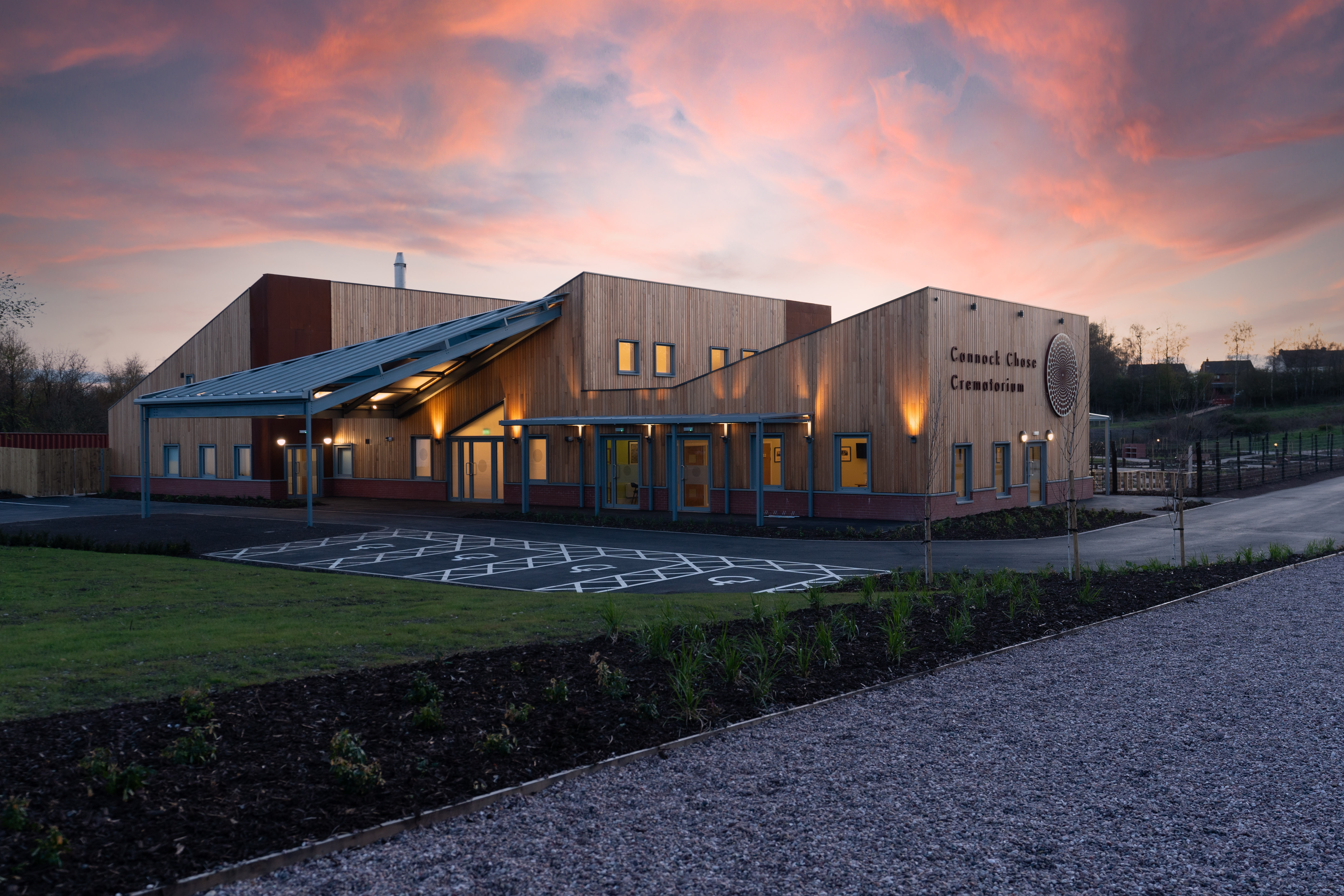 Cannock-Crem-20210412_002.jpeg Client Installation: Cannock-Chase Crematorium,
Cannock, UK

GLOBAL PRESENCE
Global network includes our local manufacturing facility in Manchester and 4 other locations worldwide.

ENVIRONMENTAL PERFORMANCE
All our equipment abides by the strictest environmental performance.

INSTALLATIONS WORLDWIDE
5,000 installations across 50 countries, with over 1,000,000 cremations worldwide.

WORLD-CLASS SERVICE TEAM
Our team of experts can service any make or model of e quipment, anywhere in the world.
ABOUT MATTHEWS ENVIRONMENTAL
MANCHESTER, UK

With over 5,000 installations across 50 countries, we are recognised as the global leader in combustion technology. We are a total solutions provider specialising in waste incineration, cremation systems and flue gas abatement technology.

Todaysure Limited merged with Matthews Environmental Solutions in 2012, becoming an integral part of the Matthews International Corporation. The same tradition of innovation and engineering excellence that our UK operation was built upon, now reaches worldwide, as Matthews Environmental, to expand the incineration industry with unparalleled technology and environmental performance.

We now trade as a global company with over 11,000 employees and more than £1.3B in annual turnover, bringing both financial strength and over 100 years of knowledge and expertise within the combustion industry.